Virtual Baby Shower Etiquette
Right now more than ever a WebBabyShower makes sense. That's one reason BabyList, What to Expect, and Babypalooza all wrote articles about WebBabyShower recently.
"For under $80 (cheaper than the average in-person shower), WebBabyShower offers an all-in-one place for all your baby shower needs"

We have hosted thousands of successful baby showers for happy families spread across the globe. As with hosting any type of shower, you need to know the etiquette basics and how to be a good host. Get started on your virtual baby shower today.
Here are WebBabyShower's long-distance and online baby shower etiquette suggestions to help ensure that your WebBabyShower goes over smoothly.
• Free Trial – 7 Day Refund for any reason
• Our 1 Minute Setup Makes it Easy
• Over 20+ Custom Themes & Matching Invites
• Use Any Online Registies You Want
• Send Unlimited Matching Invites and Updates
• Private Video Hosting for everyone
• Baby Shower Games with Scoreboards, Give Prizes!
Choose a Plan
---
Online Baby Shower Coronavirus Update
Just a quick note to say – virtual and online showers are more important than ever. And YES during your pregnancy you can still have a great shower experience. If you have any questions on how it works, just contact us at customer service Monday – Friday. customer.support (at) webbabyshower.com
1. Be Genuine & Honor the Mother
If you have a genuine need for a virtual baby shower we've found friends and family are thrilled to have a solution when everyone can't be physically together. Whether or not it is unusual isn't really a concern. We know the etiquette police are in full force around weddings and baby showers, but it would be hard to imagine anyone being so snooty as to tell a pregnant woman on bed rest or on military assignment or who have moved away from home for work or school that she can't have a shower just because she isn't at home. We help women like that every day!
Now in a social distancing world, we expect this mom worry to be out the door anyway, and probably for good for virtual baby showers.
However, it always behooves a host to be tactful and to not offend the sensibilities of her guests. If you've already had an office shower, a girlfriends' shower, and a family shower, then having a virtual shower should be thought through. There is a way to do it right. This leads to the second point …
2. Don't Over Do It
Whether you are getting together in person shower experience, or online in real time, make sure the shower is in honor of the expecting parent(s) and that the guests feel they have been invited to something unique. This is true of any type of party, really. It's really easy these days to get caught in some Instagram envy and overdo it online. We all do it and sometimes in our excitement, we overdo it without even realizing it. So yes! we want to see your amazing belly and ultrasound photos, or sweet week by week pics, and we love to hear how everything is going, but let it happen naturally. Our virtual baby shower take place over months, not days, so there is plenty of time to share videos and even do a live event the easy way.
3. Keep Your Baby Shower Private And Special
WebBabyShower focuses on privacy not only because we have expecting and adopting parents and their babies to protect, but also to provide a more intimate venue for friends and family to gather around the pregnancy. If your social media "Baby Event" page becomes publicly available to anyone and everyone searching for online baby shower ideas, it's probably not going to make your guests feel like they've been invited to something unique. This is the downside of a Facebook baby shower. Even if you don't use WebBabyShower, we don't recommend using public "events" or public social media tools built to sell you ads for your online shower. Keep it safe and special! Of course every shower url is easy to share on Facebook, Twitter, etc when you want to.
4. It's a Celebration. Give Your Guests More To Do Than Just Send Gifts
Would you invite everyone over to your house, grab the gifts out of their hands and slam the door in their faces? Probably not!  The biggest cry of "That's so tacky!" usually comes when guests feel you're just making a "thinly veiled" demand for gifts. This goes back to the first point about being genuine, which is a must, but also host your virtual baby shower in a way that makes the guests feel they are more involved than just sending gifts. WebBabyShower is already set up to accomplish this, and we've always been focused on creating an online gathering that is special to the pregnancy experience. Though yes we work with all the major baby gift registries, Amazon, Babylist, BuyBabyBuy, etc. and you can actually add in any link you like. 
Watch Our 60 Second Setup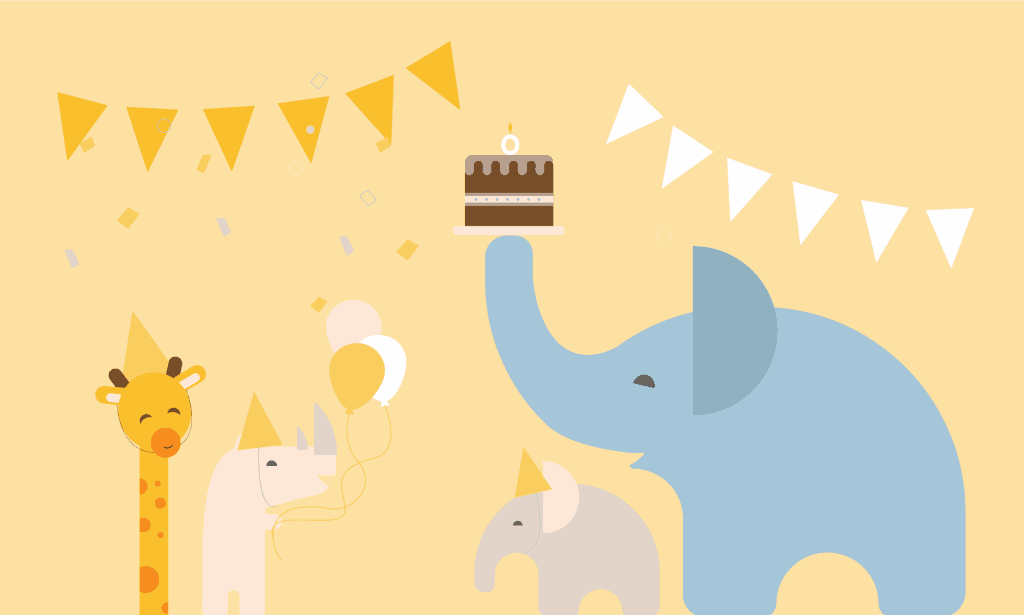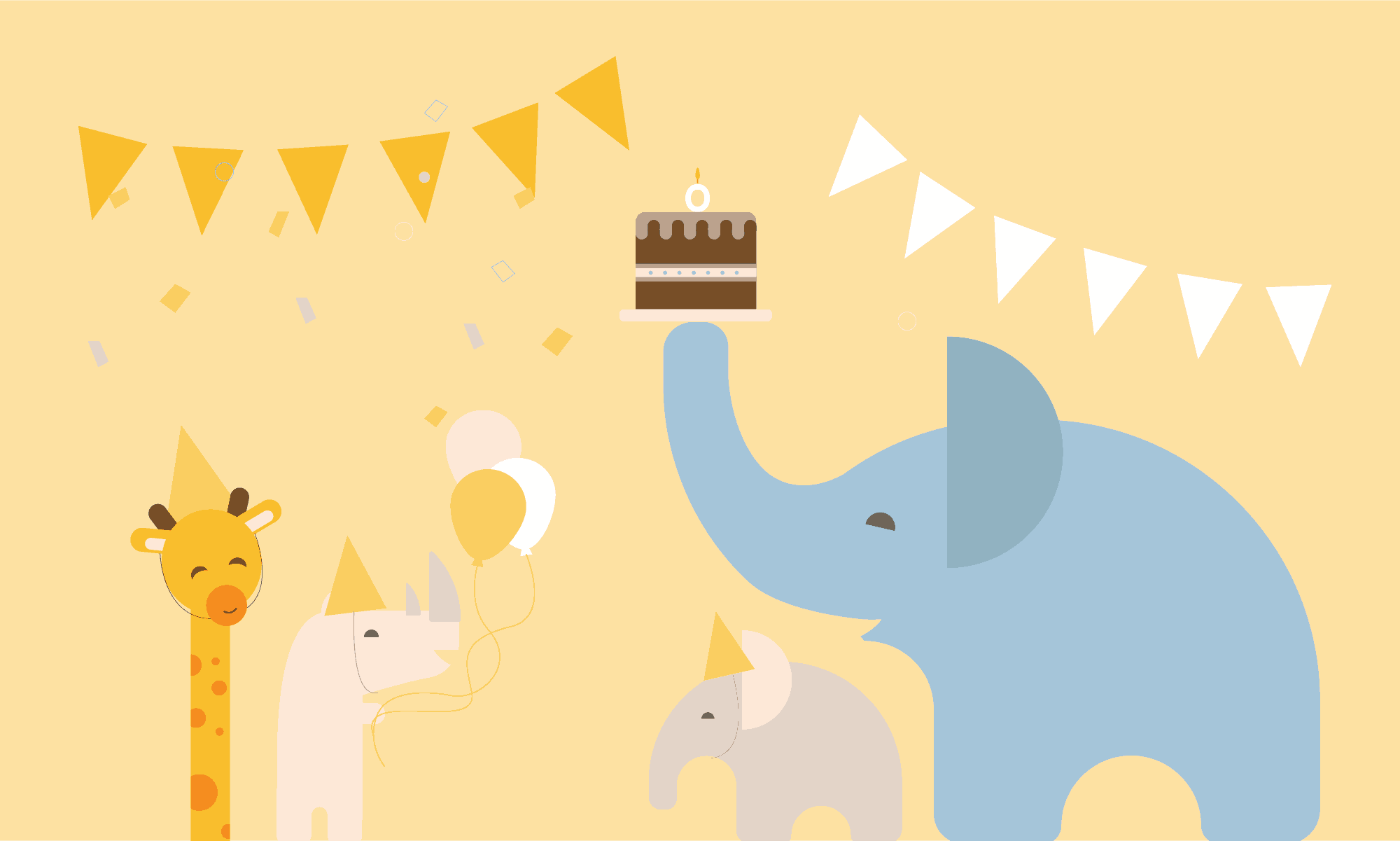 Virtual Baby Shower Tips
5. Have A Close Friend Help You "Host"
It's OK for the expecting or adopting parents, or grandparents, sisters, to sign up for and even run a WebBabyShower, the old fashioned long-time etiquette rule that showers should be hosted by a non-family member is both dated and doesn't apply online. If being pregnant is keeping you busy 😉 or you think your guests may be sticklers for this point even with a virtual baby shower, then ask a close friend to co-host the shower with you. Solved! WebBabyShower makes it easy to add friends and family as co-hosts so that they can help you send invitations, add to your baby registry, manage the online shower.
6. Thank Your Guests
It's up to you to decide if a handwritten note is needed or if an email thank you would suffice (I know Miss Manners may disagree, but I am actually living in this millennium with you). Either way, make sure you graciously accept your guests' gifts and let them know you are also grateful for their participation in your long distance baby shower. We've even got some great thank you messages for you in an awesome cheat sheet for every occasion.
With a little bit of virtual baby shower etiquette, throwing an online baby shower can be a tactful and fantastic social alternative when pregnant moms and expecting parents are not geographically close to family and friends.
See how a great online baby shower works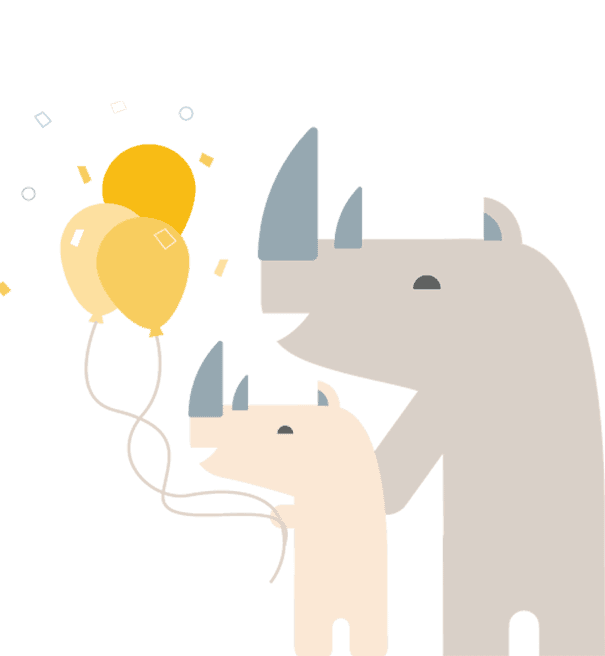 ---